Between the Sheets Boudoir
$

265.00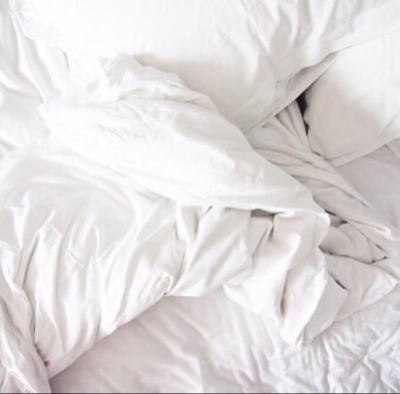 SESSION DESCRIPTION:
Session will be 25 minutes long and location will be disclosed closer to the date of your session. Please be mindful of the setting since it is someone's personal property.
This series will be between the sheets. I will pose you on and off the bed within the sheets. This session will have more of a playful, yet sexy vibe to it.
Hair + makeup is NOT included.
You are absolutely welcome to bring an outfit or 2.
BOOKING:
$125 of your payment is due at the time of booking and the remaining balance is due (in CASH) the day of.
CANCELLATION/RESCHEDULING:
Client(s) understand that session fee/deposits are NON-REFUNDABLE, as well as non-transferable. I DO NOT cancel due to weather. I will shoot in just about everything (including light showers and snow), but will most likely reschedule a downpour (regarding outdoor sessions).
In the event of a family emergency, contact will be made to plan accordingly.
PHOTO DELIVERY:
Photos will be delivered via a password protected, online gallery for your download convenience, along with an image release within 14 days of your session. I do not guarantee a specific amount of photos due to the flow of our session. The smoother your session goes gives you a better chance at a higher amount of photos given.
Images are sent AS IS (high resolution and edited to give you the best quality). Client understands that what is sent is what is FINAL and will not ask for RAW images, more images or color (if black and white)/vice versa.
Editing timeline varies and the type of session and my current workload, but I will work my hardest to meet the aforementioned 14 days.
Gallery will be up for 1 week for your downloading convenience, then are taken down to make room for new sessions. If you miss your timeframe to download, there will be a $25 fee to re-upload your gallery.
Photos will be archived for up to 6 months. I cannot guarantee to have any session past that timeframe, in the event that something happens to your computer, hard drive, etc... Please make sure you back up your photos accordingly.
ARRIVAL TIME:
Please plan to arrive AT LEAST 5 minutes early for your session.These sessions run back-to-back, so it is VERY important that you are ON TIME. If you are more than 15 minutes late, you agree to forfeit your timeslot.
DISCLAIMER:
Due to the nature of this type of session, you have to realize that if you are hard on yourself about your appearance, it is not the photographer's fault if you are dissatisfied. I will do everything in my power to capture your best angles and show you how beautiful you are, but I cannot promise your happiness if you tend to pick out your flaws, nor will that be grounds for a reshoot! You are beautiful in every way, shape and form!
I shoot and edit with a film-based style and my work can be found on:
www.facebook.com/KelseyGPhotography
In the event that you are absolutely dissatisfied due to your personal preference, I will shoot at a 25% discount from the original session fee. I cannot guarantee the same location due to its seasonal nature.
ADVERTISING/COPYRIGHT:
All the digital images remain the property of Kelsey G. Photography.
Due to the nature of this type of session, your images WILL NOT be displayed on social media.
Kelsey G. Photography remains the sole copyright owner of all images. Digital packages include a PRINT RELEASE only!
***By purchasing, client understands the aforementioned policies, and that session fees, deposits, and retainers are non-refundable and non-transferable.
Share